Grampian Pain Support Group
Grampian Pain Support (GPS) is a self-help group, set-up to help both people with pain and their relatives/carers to support each other to live well with pain. This can be done through helping them to understand their chronic pain and move forward with their lives, thereby improving their quality of life. The group is run by a committee of volunteers who are all living with chronic pain. Grampian Pain Support welcomes people of any age whether you are newly diagnosed or have been living with chronic pain for many years. Rather than focusing on specific conditions our aim is to help members to "live well" with their chronic pain.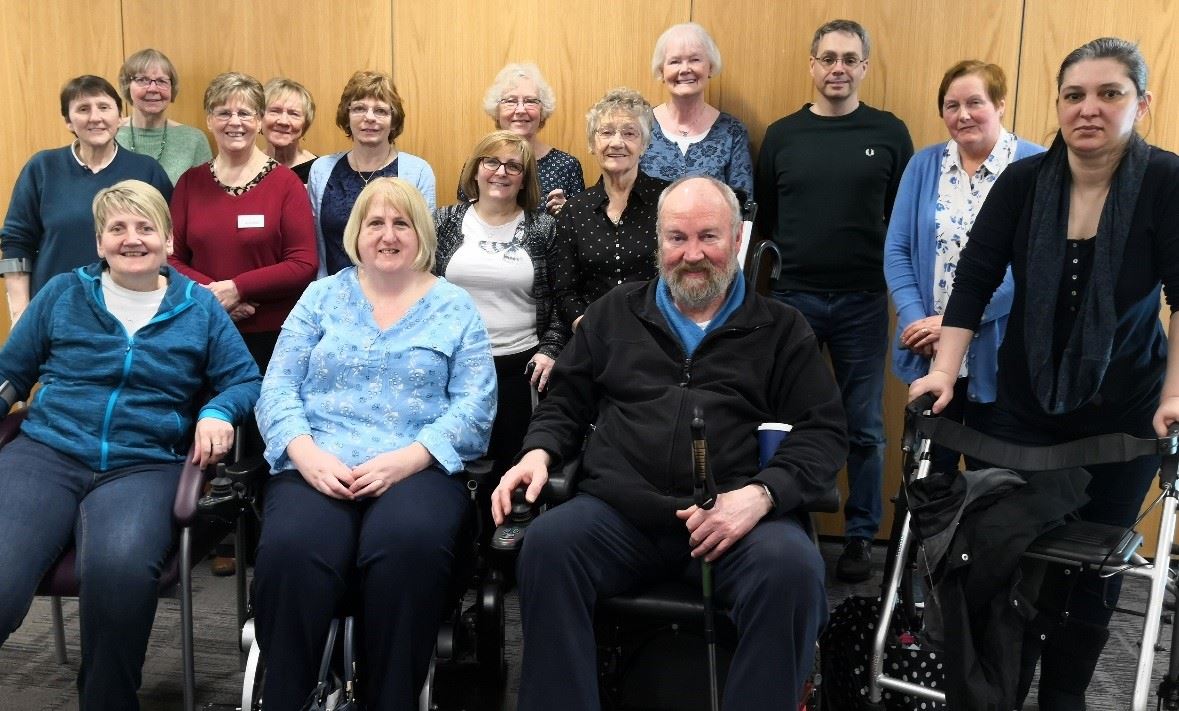 What we do?
GPS has been supporting people with chronic pain since 2014. Our membership includes people from Aberdeen City, Aberdeenshire and one or two from further afield. As well as our support group meetings we have occasional social events or outings that many members enjoy. We also have available for members to borrow a stock of books, CD's and small gadgets relevant to those living with chronic pain.
How can the GPS group help me?
Chronic pain (sometimes referred to as persistent pain) is pain that has lasted for more than 3 months and affects many people in the UK. It can have a huge effect on people's lives, causing disability, sadness and frustration. Often there is no cure for chronic pain so learning self-management techniques can help people to live well with pain.
For more information about chronic pain please visit:
GPS is run by people affected by chronic pain with support from people working in the field of chronic pain. This group can help you feel less alone and isolated. You will be able to receive and give support helping you live well with your pain. The group will also help you to learn more about the supported self-management of chronic pain.
What happens at the meetings?
The meetings of GPS are informal, there are talks and relevant discussions, as well as a chance to just be amongst other people who know what it is like to live with chronic pain. There will also be the opportunity to join in with helpful active movements and some mindfulness/relaxation.
Our message to people is please don't suffer in silence, come along and join us!
Where to Find Us
The meetings of the GPS are held at Aberdeen Community Health and Care Village, Frederick Street on the first Friday of every month, 12-2pm where we will have a talk on a topic relevant to chronic pain as well as some time for group support and relaxation.
On the third Wednesday of every month a few members meet at the Suttie Centre Aberdeen Royal Infirmary 1-3pm, this meeting is less structured without any outside speakers and gives members a chance to chat in a more relaxed setting. We usually end by spending some time listening to a relaxation CD or something similar.
If you would like to come along any of the sessions please just turn up on the day, pre-booking is not required.
For further information please visit: http://grampianpainsupport.org.uk or email: Grampian Pain Support grampianchronicpain@outlook.com.